Prepare your road bike for the mud
Sunday morning, a bike ride. A good two hours of dodging puddles and choosing tracks, spitting out goo and afterwards using a Kärcher or a garden hose to rid your bike of everything nature has left on it. How do you make it easier for yourself? We explain it in 6 steps.
Step 1
Cracks, holes, all imaginable openings slowly fill up with dirt while cycling. Therefore, cover these openings to prevent dirt from getting in. You can do this with a piece of tape or with a piece of sponge. Cut it into pieces and stuff it into your fork tube, or near the holes around your rear shock.
Step 2
In time, the bolts of your stem will turn from silver to rusty brown. Just a quick stop at the DIY store for some RSV bolts. Cheap and durable. M4x20 is usually the right size.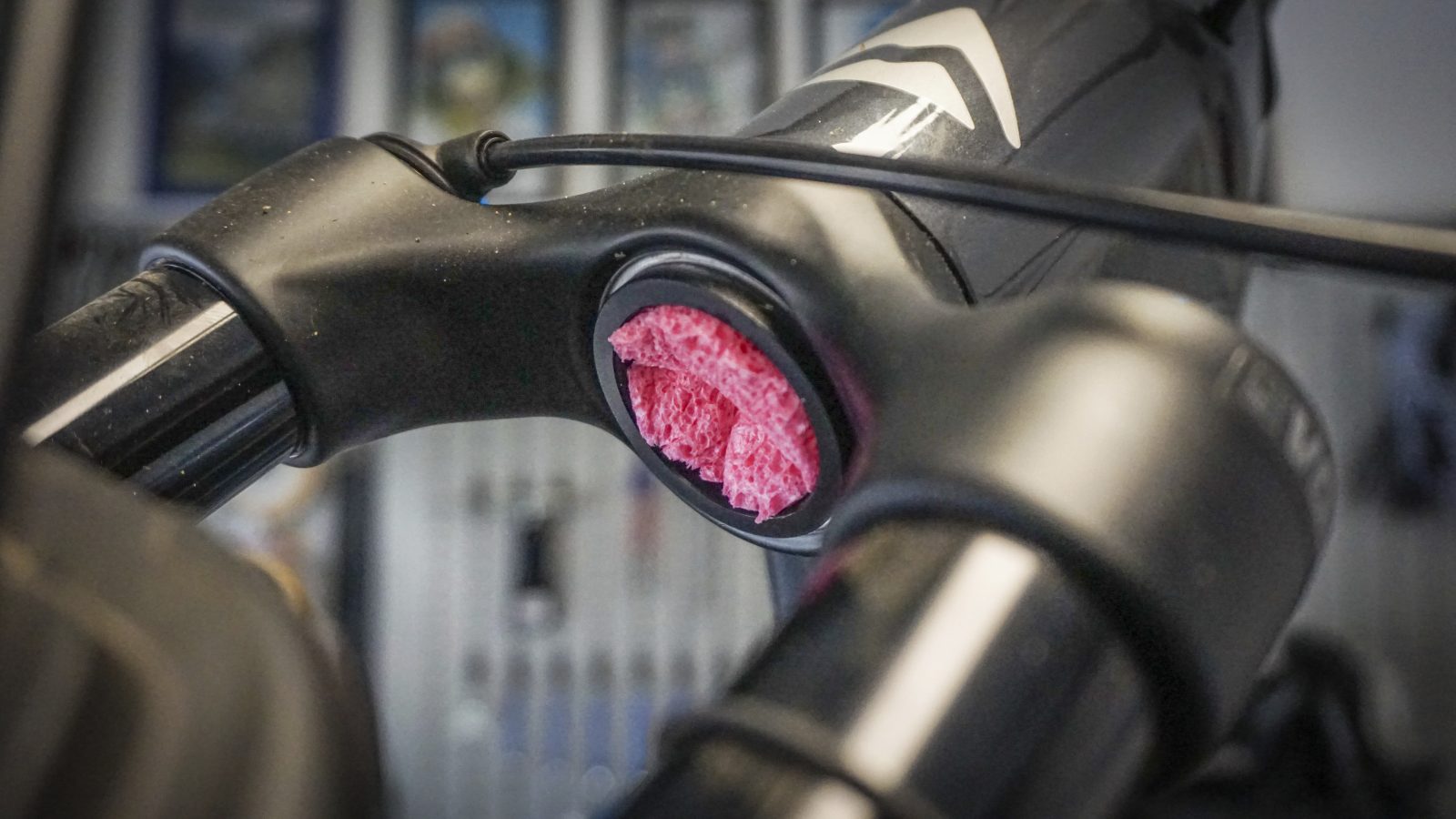 A piece of sponge in the fork tube.
Step 3
Start the winter season with a short round of grease lubrication. In particular, do not forget the seat post. Then it won't get stuck in the frame. Also don't forget the threads of your pedals.
Step 4
All frames and rims have 'drainage holes'. Small holes at the bottom of the frame that allow moisture to drain from the frame. Check that these holes have not clogged up. Unclog them if necessary.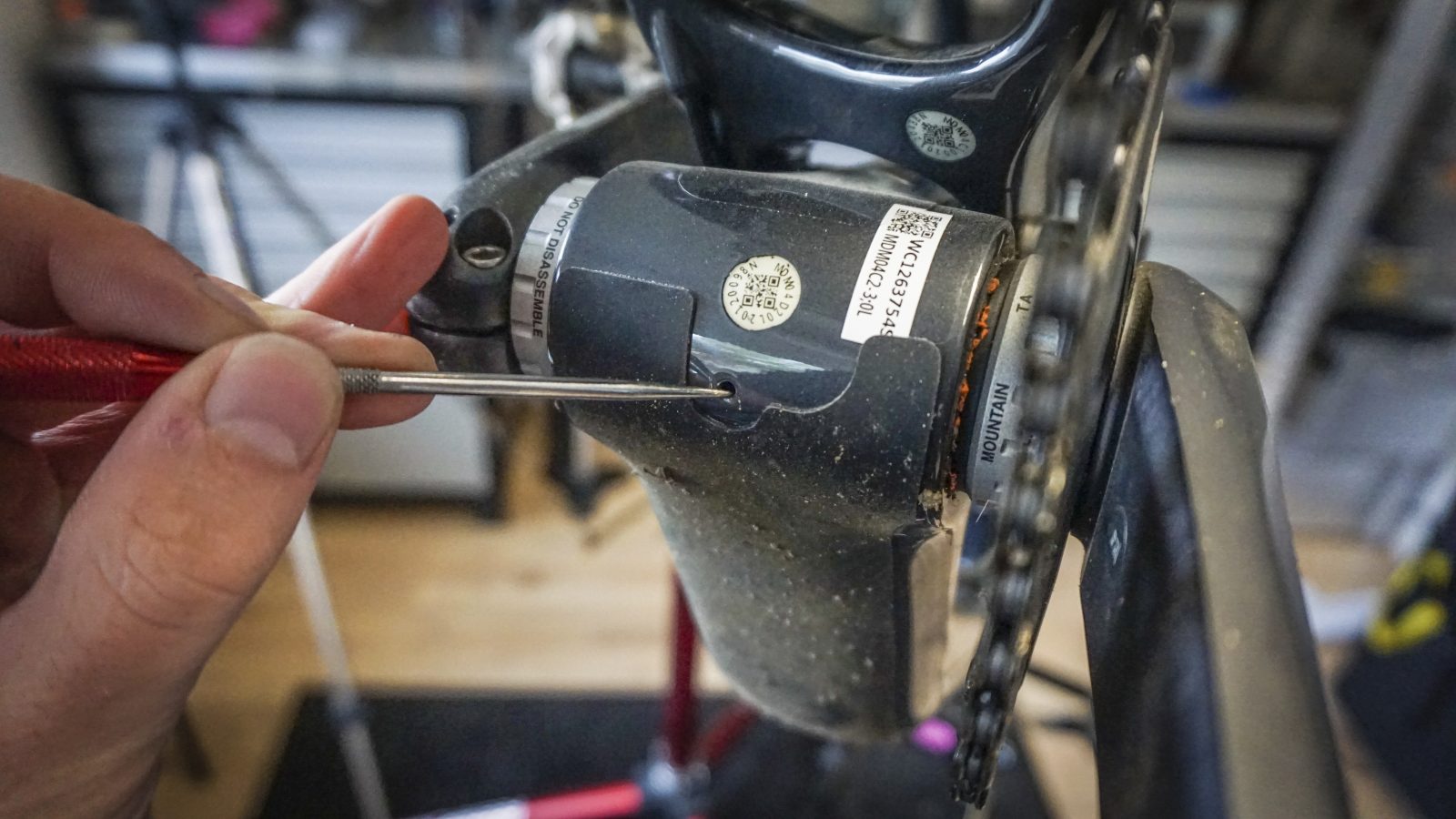 All frames have draining holes.
Step 5
Do your cables run inside and consist of several sections of outer casing? Then replace this with one long outer cable. This way the inner cable is sealed and smooth operation is guaranteed. Sometimes the cable entries must be slightly enlarged for this. A number 5 drill does the trick.
Step 6
Mud scours and that's a waste of your beautiful paintwork. A small piece of protective film at the height of the cable, the crank or the chainstays is a must. There are ready-made sticker sheets for sale. And at the hardware store or Action you can buy a roll of transparent foil for a few pennies.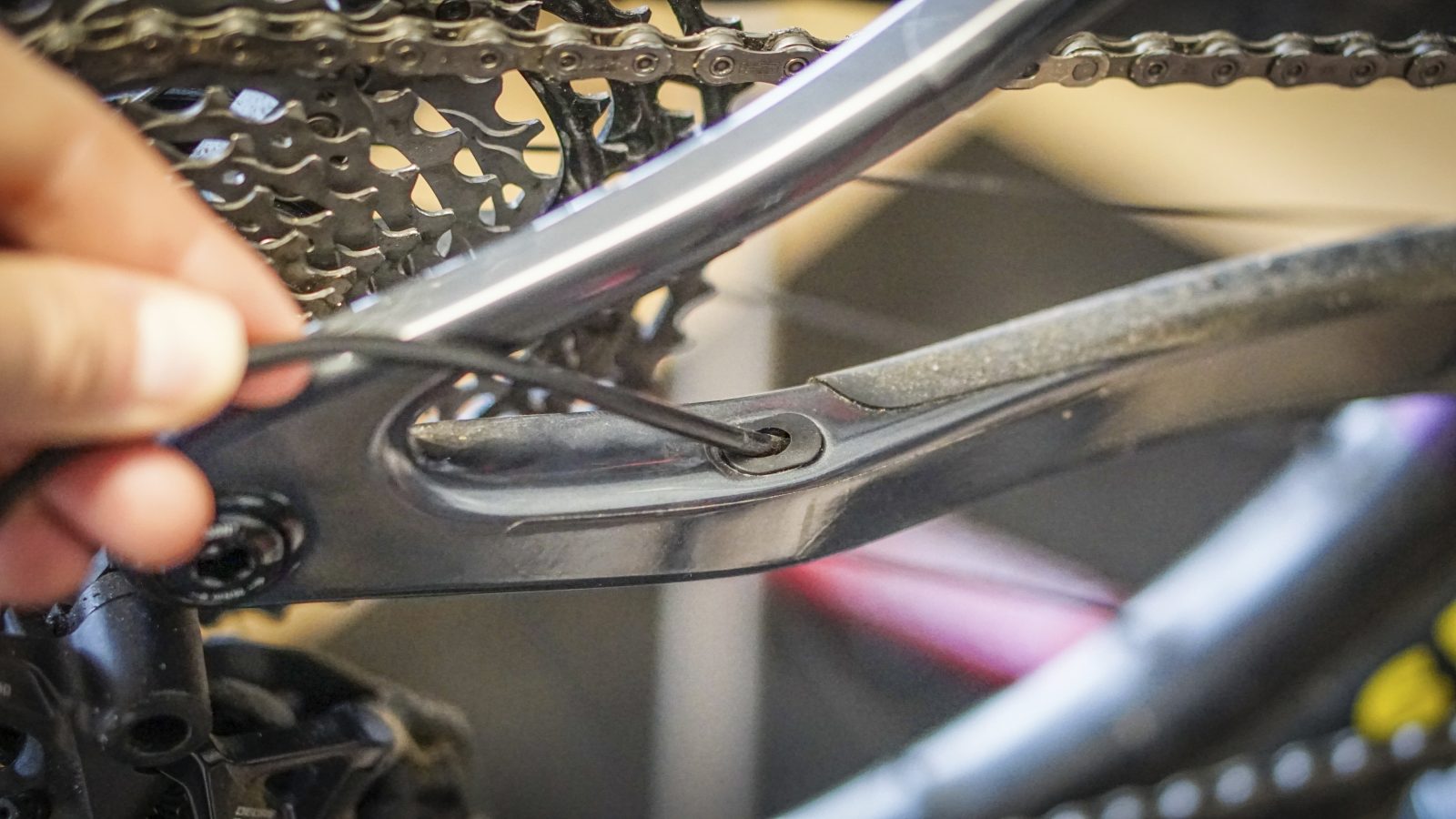 A long outer cable.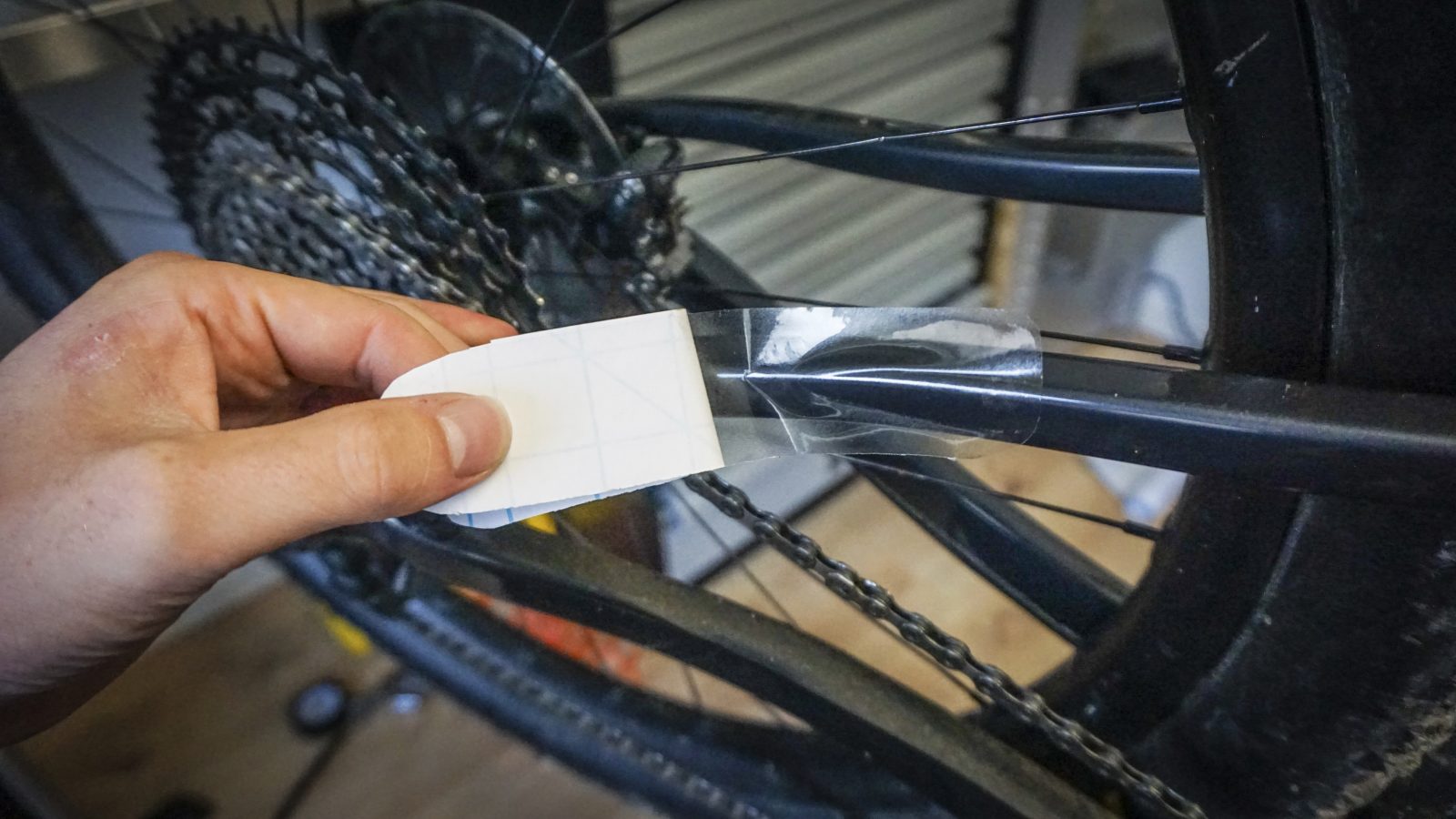 A little piece of protective foil.
This article was produced in collaboration with Fiets.nl.